Best parasynthetic motor oil money can buy
Run smoother and longer with Convoy gasoline engine oil with Molybdenum. Meets and exceeds GF-5/SN specifications.
Convoy extends drain intervals up to 15,000 miles with filter changes at recommended intervals and extended oil changes help save you money! Uniquely formulated parasynthetic oil blends the best characteristics of pure synthetic oil, Poly Alpha Olefin (PAO), and finest- quality conventional oil. Added Molybdenum, the best friction-reducing additive available, remains suspended and does not clog oil passages. Oil analysis testing, conducted by an independent testing laboratory, confirms Convoy extends engine life.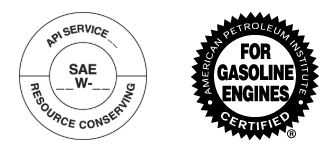 View
license agreements
with Engine Oil Licensing and Certification System (EOLCS) for Convoy motor oils.