Multi-Surface Cleaning Gel™
Makes stainless steel sinks and cookware shine like new.
We cannot ship this product into: AK HI
This non-abrasive gel formula cleans and shines stainless steel, chrome, aluminum, brass, metal cookware, and copper-bottom pans. Powers away rust and mineral deposits on fiberglass, porcelain, ceramic surfaces, concrete, terrazzo, and stone floors.
Available in a 6-quart case as Rust Off® #2560.
MULTI-SURFACE CLEANING GEL™
This product demonstration video features cleaning demonstrations using Multi-Surface Cleaning Gel™.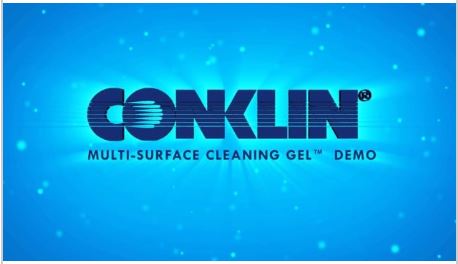 Is the Multi-Surface Cleaning Gel™ safe to use on chrome automotive surfaces wheels trim?
Yes, many of Conklin's Distributors have found great success with using this non-abrasive gel on chrome and multiple other surfaces.